TPC vertical cantilever pump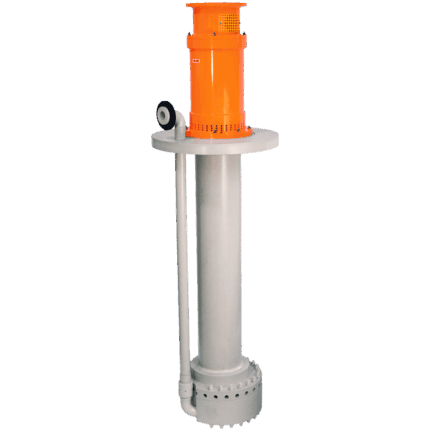 Robust and dry run-proof – even at high flow rates
TPC vertical cantilever pump
Robust and corrosion-resistant, uncompromising performance: the cantilever design without plain bearing along with its all-plastic construction make the MUNSCH TPC vertical cantilever pump the perfect choice for extreme service conditions. With its exceptional performance and setting depth, the TPC is setting new standards. The TPC has also demonstrated its excellence in pumping corrosive fluids with high solids loads even under conditions where dry-running cannot be ruled out.
Metal finishing
General industry
Type of construction
TPC vertical cantilever pump without bottom plain bearing – vertical centrifugal pump with volute casing and single-entry, single-stage radial impeller; without bottom plain bearing: the shaft bearing is located outside the path of the fluid pumped.
Performance data
| | |
| --- | --- |
| CAPACITIES [Q] TO: | 600 m3/h |
| DIFFERENTIAL HEADS [H] TO: | 65 m |
| OPERATING TEMPERATURE: | 0 to 100 °C |
| OPERATING PRESSURES [P] TO: | 10 bar |
| DISCHARGE NOZZLE FROM: | DN 25 to DN 150 |
| MOTOR RATINGS TO: | 45 kW |
Features
SETTING DEPTHS
100mm and 1800mm
SETTING DEPTHS INCL. SUCTION PIPE
to 3400 mm
MAIN MATERIALS
PP
PE-UHMW
PVDF
IMPELLER
Closed
Semi-open
Vortex impeller (depending on pump size)

SHAFT SEA
Labyrinth seal (depending on pump size)
Double V-ring seal (depending on pump size)
PLAIN BEARING (BOTTOM BEARING)
Without bottom bearing
OPTIONS
Setting depth extendable via suction pipe
Suction strainer
Sole plate to customer specifications
Position and design of suction flange to customer specifications
EXPLOSION PROTECTION (ATEX)
Meets the requirements of EU DIRECTIVE 2014/34/EU

What makes the TPC vertical cantilever pump so special?
Cantilever design makes for extreme tolerance to solids and dry running.
Thick-walled, high-quality plastics guarantee long-term durability.
Energy-efficient and minimized wear through perfect hydraulics and latest manufacturing methods
Wide range of pump sizes ensure the right size for every application.
Highest flexibility thanks to individually adaptable setting depth and sole plate – the ideal solution for replacements and retrofits
High-quality construction materials
MUNSCH TPC vertical cantilever pumps are available in the following main materials: PP, PE-UHMW and PVDF.
| | | |
| --- | --- | --- |
| PVDF | -20 …120 °C | Versatile, partially fluorinated plastic; depending on the application, an economical alternative to PFA. |
| PP | 0 … 90 °C | Good resistance to many inorganic acids; offers excellent wear properties. |
| UHMW-PE | 0 … 80 °C | Highly cross-linked resin offering excellent chemical resistance in addition to outstanding wear properties. Ideal for fluids with high levels of solids. |
Reliable where it counts
MUNSCH vertical cantilever pumps are the solution of choice wherever uncompromising quality and maximum reliability are a must: in steel mill pump sumps and for solids-laden waste water.
As the impeller and volute must interact with utmost precision, MUNSCH vertical pumps are precision-manufactured. The result: perfectly true-running shaft at speeds of up to 3,500 revolutions per minute – without additional bearing.
Our inhouse-developed manufacturing technology combines best-in-class construction materials with precision manufacture to offer you high-quality, long-lived pumps that perfectly fit your specific needs – even for severe applications.
Munsch Ansprechpartner
Get in touch with us
| | |
| --- | --- |
| Phone: | +49 (0) 2623-8 98-0 |
| Fax: | + 49 (0) 2623-8-98-95 |
Mail: info@munsch.de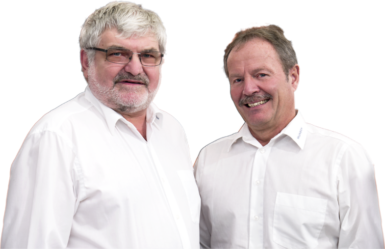 Other products
MUNSCH pumps offer solutions for demanding pumping tasks – also outside the common applications.